Obituaries for Asheville, Arden, and Biltmore, NC
Pay your respects today with the help of obituaries from Mountain View Cremation & Funeral Care. Search the list of obituaries in Asheville, Arden, Biltmore, NC and all of the surrounding communities. View visitation and memorial details, send flowers, or plant a tree in honor of the deceased. All service and visitation details are published with family permission. Obituaries are updated frequently.
If you need help making funeral arrangements for a loved one who has passed unexpectedly, Mountain View Cremation & Funeral Care is here to help. We have a number of different service options, and our team will help walk you through which one(s) is right for you as you honor your dearly departed. We understand how tough this time is for you, and we do everything we can to make this process as worry-free as possible.
To get the obituary for your loved one listed or to make funeral arrangements, please call or email our team today. Losing a loved one is never easy. Let the team at Mountain View Cremation & Funeral Care take as much stress out of the process as possible. It starts with easy obituaries, so contact us today to get started and honor the memories of your loved ones.
Susan Marie O'Brien
11/07/1959 - 05/30/2023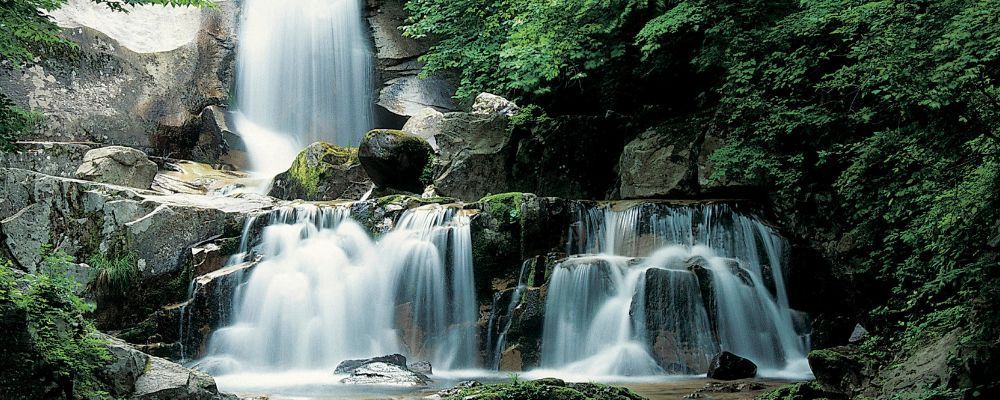 Obituary For Susan Marie O'Brien
Susan Marie O'Brien, a beloved mother, wife, and friend, passed away peacefully on May 30, 2023 in Asheville, North Carolina. She was born on November 7, 1959 in Green Bay, Wisconsin to her loving parents, Ronald and Judith VandenBusch. Susan's father was a member of the Air Force, which led to their family's exciting travels across the globe, including the Philippines, California, Florida, Illinois, and Japan.
Growing up in a military family, Susan attended and graduated high school in Japan. Throughout her high school years, Susan enthusiastically participated in all sports as the team statistician and showcased her passion for music by playing the violin.
After returning to the United States, Susan pursued higher education at Old Dominion University, where she earned a degree in criminal justice. On August 9, 1980, she married Michael O'Brien (deceased), and together they welcomed two beautiful daughters, Erin and Megan, into their lives. Susan's devotion to her children was unparalleled, as she not only fulfilled her role as an incredible mother but also actively participated in their elementary school activities, managing sports teams and leading Girl Scout troops.
Susan had a deep love for animals and always had a soft spot for rescues. She allowed her daughters to keep whatever unique and unusual animal they rescued, including a crawfish. Her compassion extended to all living creatures, and she found joy in nurturing and caring for them.
Susan found love again when she met her future wife, Christine LaRose. Together, they embarked on a new chapter of their lives in the picturesque mountains of Asheville, North Carolina, where they built a beautiful home and shared countless cherished memories. Susan and Christine enjoyed exploring nature, hiking the scenic waterfalls, traveling, and spending quality time with their children and grandchildren.
Susan Marie O'Brien will be fondly remembered for her unwavering love and support for her family, her vibrant spirit, and her zest for life. She leaves behind a legacy of kindness, compassion, and a profound love for the people and animals who were fortunate enough to have known her.
Susan is survived by her devoted wife, Christine LaRose; daughter, Erin Spence (husband Matt); stepsons, Scott LaRose (wife Jessica) and Alex LaRose; stepdaughter, Jessica LaRose (wife Casey); father, Ronald VandenBusch; sister, Sharon Vidaurri; brother, Steven VandenBusch (wife Sadie); grandchildren, Kya O'Brien, MJ Spence, Luke Spence, Nolan Spence, and Lincoln LaRose; nephews, Joshua Vidaurri, Steven VandenBusch (wife Amberly), and Ryder Vidaurri (wife Jenna); niece, Tanya VandenBusch (husband Carlos); great nieces. Jocelyn Valdez, Neveah Salazar, and Peyton VandenBusch; and a wide circle of family and friends who will miss her dearly. She is preceded in death by Michael, daughter Megan, and mother Judith. Her memory will forever live on in the hearts of all those whose lives she touched.
A memorial service to celebrate Susan's life will be held on June 13 at 10:00 am at Trinity Presbyterian Church in Hendersonville, NC.
Rest in peace, Susan Marie O'Brien. May your soul find eternal serenity among the waterfalls you loved, and may your spirit continue to inspire us all.
Photos & Video
Add New Photos & Video
Condolences